GEMINI™ Vegan Meal Replacement Shake
- $54.99

Best Seller

Best Sellers

Our best-selling products, sorted by number of units sold. Here you'll find delicious protein shakes, protein bundles, pre workouts, and more. Grab our Total Spectrum Stack for the deepest savings, and a free pink crystal shaker!

View All Best Seller Products

Caffeine-Free
From Afar™

Our 'From Afar' Line is made exclusively with all-natural fruits, vegetables, and botanicals to support healthy everyday holistic wellness. All products in this line are gluten free, dairy free, and contain no artificial sweeteners, flavors, or colorants

View All From Afar™ Products

Gluten Free

We take GF VERY seriously. EVERY SINGLE batch of EVERY product in our Gluten-Free verification group is tested for gluten at a 0.04 PPM tolerance to ensure safety for those w/ celiac-disease. Shop Gluten-Free protein powder, pre workout, and more supplements below.

View All Gluten Free Products

Newest
Vegan

Vegan Supplements.

Our vegan supplements are made in small batches and are 100% cruelty-free, and free of artificial sweeteners, flavors, or fillers.

View All Vegan Products
GEMINI™ Vegan Meal Replacement Shake
- $54.99
pay in 4 installments of
$

13.75
w/
More info
Stock up & Save: Buy two or more jars and save $5 per jar.
Meet GEMINI, the Ultimate Vegan Meal Replacement Shake.
16g of Protein from 3 Organic Vegan Protein Sources
The Perfect Post-workout protein-packed power-up
Comes in three bold, delicious flavors, but with low sugar
Vegan plant-based proteins helps you refuel while at work, or on-the-go
Made w/ 14 Superfoods like Organic Spinach, acai, and ashwagandha
The perfect solution to skipped meals – get proper nutrition quickly
Gluten-Free, Dairy-Free, Soy-Free, and contains zero artificial ingredients
Fuel for Plant-Based Humans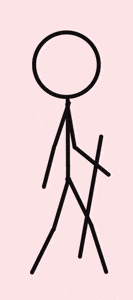 Finding a perfectly-balanced, high protein, vegan meal takes time & energy. Gemini is for those times when you're short on both but need to be at your best. Consider it the ultimate vegan meal replacement solution.
What's In It?
(side scroll to view all!)
(tap and drag to view all!)
Organic Pea Protein
Country of Origin: 🇨🇦
Organic Hemp Protein
Country of Origin: 🇺🇸
Organic Quinoa Protein
Country of Origin: 🇵🇪
Organic Sweet Potato
Country of Origin: 🇺🇸
Organic Coconut Oil
Country of Origin: 🇵🇭
Cassava Flour
Country of Origin: 🇧🇷
Steel-Cut Oat
Country of Origin: 🇺🇸
Flax Seed
Country of Origin: 🇺🇸
Prebiotic Inulin
Country of Origin: 🇺🇸
Organic Spinach
Country of Origin: 🇺🇸
Acai Vida
Country of Origin: 🇧🇷
Coconut Milk
Country of Origin: 🇵🇸
Cupuacu
Country of Origin: 🇨🇴
Sea Buckthorn
Country of Origin: 🇫🇮
Camu Camu
Country of Origin: 🇵🇪
Dragonfruit
Country of Origin: 🇺🇸
Ashwagandha
Country of Origin: 🇮🇳
Pomegranate
Country of Origin: 🇺🇸
Goji
Country of Origin: 🇨🇳
Digestive Enzymes
Country of Origin: 🇺🇸
Probiotics
Country of Origin: 🇺🇸
When To Use: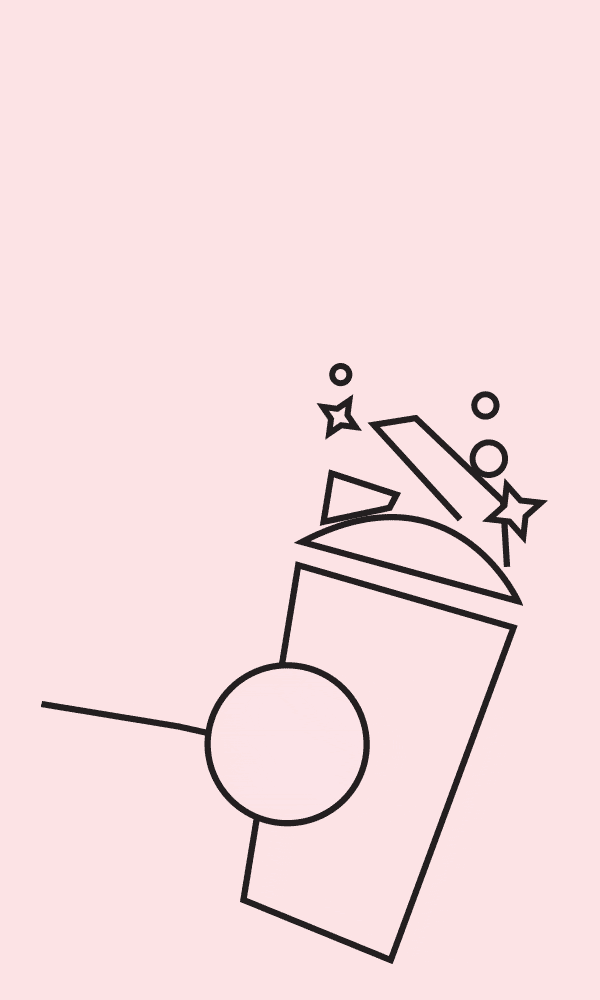 GEMINI vegan meal replacement shake is for those times when you just don't have TIME to go out and procure a square meal. Use GEMINI as a tasty (and delicious!) plant-based breakfast or lunch, or even as an energizing snack between meals. Simply shake up one or two scoops for all the nutrient-packed goodness of a square meal. Keep a tub at work for the ultimate work-day fuel (and conversation starter!)
Meet Your Perfect Vegan Protein.
We took the meal replacement concept and threw it aside.
From the inside out, Gemini vegan plant based protein is an entirely new approach to the meal replacement category.
By cutting out cheap fillers, and synthetic vitamins, we were able to craft a completely natural, nourishing low sugar meal replacement shake made of functional ingredients. In fact we assembled the finest organic meal replacement shake that Mother Earth has to offer.
From Organic, USA farm-grown drum-dried spinach and sweet potato, to our three carefully selected vegan protein sources, Gemini Meal Replacement has the most thoughtful roster of ingredients ever found in one all-natural meal replacement shake offering.
We chose a combination of Quinoa Protein Powder, Organic Hemp Protein Powder, and Organic Yellow Pea protein to create a diverse, rich pool of amino acids- providing the best possible benefits to those seeking the best vegan plant based protein for rebuilding muscles and providing lasting energy.
But that's just the beginning of what makes the formula for this low sugar meal replacement shake so special. Let's talk superfoods.
14 Nutritionist-Approved Superfoods
Gemini Vegan Meal Replacement Shake boasts 14 of the most high-profile superfoods known to man. From the ever more-popular Ashwagandha, a staple of Ayurvdic medicine, to the Carolina gold sweet potato, to the acai and cupacu (vitamin-packed powerhouses), Gemini organic meal replacement shake is chock-full of 'the good stuff'.
Instead of using traditional synthetic vitamins, ALL of the nutrients in the Gemini organic meal replacement shake are naturally derived, from real plant-based sources.
All materials are non-GMO, and responsibly-sourced. We believe doing good for our bodies and our planet elevates us all! The superfood blend in Gemini Vegan Meal Replacement Shake will surely elevate you to live your best life.
Your Tummy will Thank You…
And in more ways than one!
Our Gemini can be used as an incredibly powerful tool for weight loss, and is in fact the best low sugar meal replacement shake for losing weight. By using premium, varied plant-based protein sources, these all natural organic meal replacement shakes will help keep you full and stave off snacking urges for hours to come.
In addition to being a highly effective plant-based weight-loss supplement, Gemini boasts a full dosage of digestive enzymes, and ProDura branded ProBiotic blend – a highly resistant spore-forming strain that helps strengthen healthy gut bacteria and keeps your digestive system functioning normal – just the way you deserve.
Why Gemini is The Best-Tasting Vegan Meal Replacement
Exceptional flavor comes down to using the highest quality ingredients. Gemini vegan meal replacement uses not only the freshest functional ingredients (like pea protein, organic spinach, sweet potato, etc), but also the highest quality FLAVORING ingredients as well- to give our vegan plant based protein shakes the richest, most delightful flavors in their category.
Take our Cosmic Chocolate, for example. Instead of synthetic chocolate flavorings, we use real, 100% pure French Valrhona Cocoa – providing chocolate flavor that is so deep you will want to keep drinking more and more! And to make our plant-based meal replacements even better, we kept the sugar down to a minimum, and instead used all-natural sweeteners like monk fruit, and organic coconut sugar.
Our Berry Dreams flavor also uses the finest quality flavoring ingredients. With real bits of organic strawberries, raspberries, and blackberries, this flavor is the ultimate berry-lovers masterpiece.
And for all of our vanilla-lovers out there- look no further than our Haley's Vanilla flavor. Fresh vanilla bean mingles with sweet, nutty tones of the nutritious ingredients within – creating an all natural meal replacement shake that is incredibly sophisticated and enjoyable.
Additional information
| | |
| --- | --- |
| Weight | N/A |
| Flavor | Haley's Vanilla, Cosmic Chocolate, Wild Berry Dreams |
Supplement Facts

Serving Size: 1-2 Scoops (23.5g)

Scoops Per Container

24
1 Scoop
%DV
2 Scoops
%DV

Calories

90
180

Calories From Fat

20

40

Total Fat

3g

5%
6g
10%

Saturated Fat

1g

2%

2g

4%

Trans Fat

0mg

0%

0mg

0%

Cholesterol

0mg

0%

0mg

0%

Total Carbohydrate

8g

3%

16g

6%

Dietary Fiber

3g

10%

6g

20%

Sugars

3g

6g

Added Sugars

2g

4g

Protein

8g

16%

16g

32%

Organic Protein Blend

11g

†

22g

†

Consisting of 50% Organic Pea Protein, 25% Organic Hemp Protein, 25% Organic Quinoa Protein

Healthy Carb & Superfood Blend

10g

†

20g

†

Organic Sweet Potato, Non-GMO Coconut Oil, Non-GMO Cassava Flour, Steel-Cut Oat, Non-GMO Flax Seed, Prebiotic Inulin, Organic Spinach, Acai Vide, Coconut Juice, Cupuacu, Seabuckthorn, Camu Camu, Dragonfruit, Ashwagandha, Pomegranate, Goji

Digestive Enzyme Complex

50mg

†

100mg

†

Proteolytic Enzymes (Peptidase, Protease, Hemicellulase)

Pro-DURA™ Probiotics

1.5 billion CFU

†

3 billion CFU

†

Bacillus Coagulans, Non-GMO Maltodextrin

† Daily Value not established

Other Ingredients:

Organic Coconut Sugar, Organic Guar Gum, Organic Gum Acacia, Non-GMO Xanthan Gum, Natural Flavors, Himalayan Pink Salt, & Monkfruit
*Cosmic Chocolate Flavor also incl. Valrhona Cocoa Powder

Supplement Facts:
Supplement Facts

Serving Size: 1-2 Scoops (23.5g)

Scoops Per Container

24
1 Scoop
%DV
2 Scoops
%DV

Calories

90
180

Calories From Fat

20

40

Total Fat

3g

5%
6g
10%

Saturated Fat

1g

2%

2g

4%

Trans Fat

0mg

0%

0mg

0%

Cholesterol

0mg

0%

0mg

0%

Total Carbohydrate

8g

3%

16g

6%

Dietary Fiber

3g

10%

6g

20%

Sugars

3g

6g

Added Sugars

2g

4g

Protein

8g

16%

16g

32%

Organic Protein Blend

11g

†

22g

†

Consisting of 50% Organic Pea Protein, 25% Organic Hemp Protein, 25% Organic Quinoa Protein

Healthy Carb & Superfood Blend

10g

†

20g

†

Organic Sweet Potato, Non-GMO Coconut Oil, Non-GMO Cassava Flour, Steel-Cut Oat, Non-GMO Flax Seed, Prebiotic Inulin, Organic Spinach, Acai Vide, Coconut Juice, Cupuacu, Seabuckthorn, Camu Camu, Dragonfruit, Ashwagandha, Pomegranate, Goji

Digestive Enzyme Complex

50mg

†

100mg

†

Proteolytic Enzymes (Peptidase, Protease, Hemicellulase)

Pro-DURA™ Probiotics

1.5 billion CFU

†

3 billion CFU

†

Bacillus Coagulans, Non-GMO Maltodextrin

† Daily Value not established

Other Ingredients:

Organic Coconut Sugar, Organic Guar Gum, Organic Gum Acacia, Non-GMO Xanthan Gum, Natural Flavors, Himalayan Pink Salt, & Monkfruit
*Cosmic Chocolate Flavor also incl. Valrhona Cocoa Powder