We can all agree that 2020 has been a challenging year, in a number of ways. Between a worldwide pandemic, racial tensions, and an upcoming election which will surely add more tension to the mix… we thought it might be nice to focus on kindness. For once.
So we created this. A simple way to use our platform, in whatever small way we can, to spread a little love. Introducing UNICO 'One of a Kindness'.
Register Now
Our name 'UNICO', as you may or may not know, is taken from the Slovenian word for 'unique', or 'unlike any other'
We created a program this year that we plan to continue from now on, that will be a representation of who we are.
And who we are, is a brand that encourages health, individuality, kindness, and freedom of expression.
We want to showcase the uniqueness, and kindness of our Unico Family- who are any all people who have has joined us on this journey. That is all of our amazing team members, our fans, our customers, our social media followers…we are all one family!
What is it?
Each week, the #OneOfAKindess Project will feature one of you, and a cause that matters to you.
We want to support our family equally – and give you a chance to have your voice heard on our platform, to share a little bit of your heart, and your story. You are the reason we do what we do, and you are part of our mission.
What matters to you, matters to us.
Not the flavor of the week politically, nor what the corporate world is doing.
Every week, we are supporting the people that have our back, who inspire us, and keep the lights on at UNICO.
Not only will we be bringing awareness to the causes that matter to you, but each week, we will also pledge money to the cause that person chose to feature, no questions asked.
You are the reason we do what we do, and you are part of our mission.
This program is how we plan to partner with YOU to make even a small difference to inspire others to be bold, be healthy, and be kind.
IMPORTANT: Please read this 'how it works' section carefully before registering!
You must purchase the official team shirt before entering. You will need to upload a photo of yourself wearing the official shirt in order to be considered for a feature.
Here's how it works:
Bookmark, or save this page.
Buy the official 'One of a Kindness' Program T-shirt.
Post a photo of you wearing your official team shirt on your IG, being sure to tag us @uniconutrition, and using the official project hashtag #OneOfaKindness. (bonus points for including a shaker or your favorite product in the photo too!)
Return to THIS page, and complete the form below.
Within 1-4 weeks, we will process your submission, and if selected, will feature you on our website, and social media page!*
*We will try to feature ALL UNICO family members who enter the program, however due to unknown demand, we cannot guarantee features. Thank you for understanding!
Register: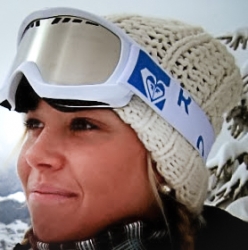 Latest posts by Erin Alessander
(see all)