Protein overnight oats are a girl's best friend. Don't believe me? Let me paint you a picture. You overslept. You have 5 million emails to answer, 45 texts to answer, and a cat to feed.
Sigh. Sounds like another morning with just coffee for breakfast, right? Wrong! Because the night before, you prepared the ultimate protein-filled breakfast – Our APOLLO-powered strawberry overnight oats!
Traditional overnight oats are fantastically delicious AND convenient. I make them all the time, and there are SO many tasty, creative ways to make them.
But today, I'm going to show you how we put the UNICO spin on them, to make them even better with this strawberry protein overnight oats recipe.
What are Overnight Oats?
Overnight oats are a specialty oatmeal dish that is made by soaking rolled oats in the fridge overnight, usually in a combination of yogurt and milk.
The process of soaking your oats in yogurt and other liquids allow the oats to soften and break down – making them easier to digest.
The resulting 'overnight oats' adopt a cool, soft, 'muesli-like' taste and texture that is delicious and filling.
You've probably seen various overnight oat recipes on Instagram, being enjoyed by your favorite blogger.
These easy-to-make, 'instagrammable' recipes offer a fun, and tasty alternative to your standard breakfast.
There are chocolate-peanut butter overnight oat recipes2 that are sure to put a smile on your face…'Autumn Apple Pie'4 versions…savory salted versions…heck I've even seen a Carrot Cake overnight oat recipe3!
While these dessert-themed recipes DO taste great, they also contain more sugar, fats, and calories due to the added toppings and mix-ins.
Even without the addition of chocolates and syrups, oats themselves lack one key thing…Protein.
Oats are one of my favorite foods because they are one of very few 'healthy' carbs in your local grocery store.
With their low glycemic index, high amounts of fiber, and naturally-occurring beta-glucan1, oats are a fantastic heart-healthy fuel to start your day with.
However, oatmeal on its own, or in a traditional preparation with MORE carbs (brown sugar, bananas, milk, raisins etc. etc), lacks any significant amount of protein.
As you might have guessed by now, we're about to fix that with our recipe for overnight oats with protein.
Protein to the Rescue!
Oats may not have much protein on their own, but when combined with some of our signature APOLLO Pure Protein Powder, they are transformed into the ultimate power breakfast – combining high quality carbs and the highest quality grass-fed protein powder.
And the best part?
You get ALL the insanely tasty flavors of the 'dessert'-themed recipes with OUT the added sugars – it's a total win-win!
Ultimate Protein Overnight Oats
Try these overnight oats with protein after your morning workout, or as the optimal fuel-up for a busy day.
Without further ado, here's your new 'go-to' strawberry protein overnight oats recipe:
Strawberry Overnight Oats Recipe:
1/2 Cup Rolled Oats (I used Trader Joe's store brand, but any will work)
1/3 Cup Greek Non-Fat Yogurt
1/2 Scoop APOLLO Pure Protein Powder – (Strawberry Cheesecake, or Vanilla flavor)
3/4 Cup Milk (I used almond, but you can use any dairy/non-dairy milk!)
2 Tbsp Chia Seeds
1/2 Tbsp Honey
Dash of Salt
Squeeze of Fresh Lemon Juice
6-8 Fresh Strawberries (diced/sliced)
Handful of Walnuts (optional)
Prep Time:
15 minutes
Cook time:
12 hrs. – soaked overnight!
Yield:
3 servings
Directions:
Combine all ingredients in a medium – large mixing bowl. Once thoroughly combined, pour your oats into a glass mason jar and then place in fridge to sit overnight.
Note: When you are done combining your ingredients, your strawberry protein overnight oats should be a little more 'wet' than you think they should be, but that's okay because your oats will soak up that liquid overnight, making for a great texture in the morning!
Sources:
1https://www.healthline.com/nutrition/9-benefits-oats-oatmeal
2https://wholefully.com/chocolate-peanut-butter-overnight-oats-recipe/
3https://fitfoodiefinds.com/carrot-cake-overnight-oats/
4https://www.eatingbirdfood.com/apple-pie-overnight-oats/
You'll Need Some of This:
Recommended Reading: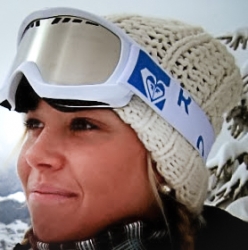 Latest posts by Erin Alessander
(see all)