The days are getting shorter and the weather is getting colder…so we cooked up a healthy Fall 'Caramel Apple Protein 3 Ways' drink recipe to keep you super warm & cozy this week. Read on below.
Don't get me wrong. I love Pumpkin Spice as much as the next gal…
But isn't it time that the caramel apple flavor got a little bit of action this Fall??
I mean. What was better than taking that sticky plastic wrapper off of a glistening freshly dipped caramel apple?
The answer is nothing.
And I'm happy to say that after a little bit of trial and error, we actually captured all those cozy flavors in a healthy Caramel Apple protein smoothie that, unlike the real thing, won't send your dental bill through the roof from all the sugar!
So without further ado, here is our tasty caramel apple drink recipe:
We've included THREE different variations of this Caramel Apple protein shake depending on what you are in the mood for: A Smoothie (cold and refreshing), A Warm Version (my favorite), and even a soft-serve Ice Cream version!
Smoothie Ingredients:
Smoothie Directions: Heat apple juice over stove-top in small pot or pan and reduce down to 50% (so heat it up until half of it disappears. Then blend with your protein powder, ice, and milk! Top with a pinch of cinnamon for added coziness.😍
Warm Ingredients:
Warm Instructions: Heat milk and cider in microwave for 35-40 seconds. Blend with Apollo. Enjoy!
Soft Serve Ingredients:
Soft Serve Instructions: Blend all ingredients until desired consistency, and enjoy!
FUN FACT: It takes 3 pounds of apples to make 1 quart of apple cider!
Recommended Reading: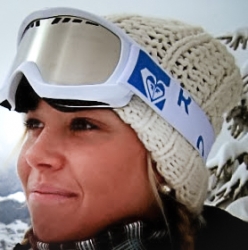 Latest posts by Erin Alessander
(see all)