This Halloween, we're bringing you straight back to Elementary school (minus the guy who put gum in your hair as a way of showing his love for you) by reviving the iconic worms in dirt recipe (but with a twist!)
"Ew Grossssss!" We would all scream in a chorus of delight when someone's Mom brought in a version of the popular chocolate-y dirt and worms dessert.
I mean.
What kid doesn't love a concoction that combines Oreos with chocolate pudding, more Oreos, GUMMY worms (Ohh speaking of gummies, go checkout our 'Yummy Gummy' flavor of YUMINO EAA!), and more Oreos?
Exactly. We all loved it. And today, we're bringing back the iconic worms in dirt recipe…
Only THIS time, with an APOLLO Protein Power up – so that you are in the best shape possible come Halloween night. Because let's face it – The Peterson's driveway is still 1/4 mile long and straight uphill. 😅
But let's get right down and dirty and start making our spooky, high protein dessert concoction!
Before your make dirt and worms dessert, grab all the stuff you'll need:
Protein Worms in Dirt Ingredients:
1 Packet 'Jell-O' brand chocolate pudding
1 Scoop of any chocolate protein powder (I used our Chocolate Peanut Butter flavor, but Molten Chocolate also works perfectly)
2 Cups Milk (Dairy or Non-Dairy)
'Chocolate Sandwich Cookies' (Oreos)
Gummy Worms
2 Cups Whipped Topping (cool 'hwhip')
Directions:
Okay first, crush up some Oreos (I used about 16 of them) in a zip-lock bag using a rolling pin. Don't worry about separating the filling / frosting from the cookie.
Next, you're going to make your pudding for this high protein dessert.
You can make this over the stove-top or just mix together cold.
Combine instant pudding mix with protein powder and milk, and stir.
*I used a half-packet of pudding, along with one scoop of APOLLO protein. You can play with your own ratio depending on how thick you like your pudding, but keep in mind it will get thicker as it sets!
You can heat your pudding in a saucepan or combine at room temperature. Refrigerate for 30 minutes – 1 hour to let the pudding set and cool.
Once your pudding is set, mix your Cool Whip into your pudding, along with about half of your Oreo crumbles.
And now it's time to plate!
Portion your concoction into 6 small cups.
For Added Style Points, layer the rest of your Oreo crumbles into the cups as you ladle your concoction into the glasses.
Now as a finishing touch, add some of your gummy worms onto the top, and serve!
Recommended Reading: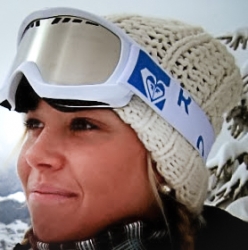 Latest posts by Erin Alessander
(see all)