Listen. 2021 Has been a crazy year. I thought I'd seen it all…Until I saw this recipe for collagen donuts infused with fresh peaches and cream! These donuts are tasty, and have tons of beauty benefits packed into each bite. So grab your apron, a fresh jar of our Aquarius collagen, and let's bake.
The milk-crate challenge blows me away. And I have to admit, I am guilty at laughing hysterically at the misfortune of those brave 'climbers of the crate'.
But this recipe hit me in a different, more wholesome way.
Okay, Where Did This Recipe Even Come From?
I was scrolling through, wondering where those milk crates even come from anyways…and then these round, beautiful, delectable little collagen donuts scrolled perfectly into view.
I'm not sure if our friend Danielle (@thesaltycooker on IG!) meant for her donuts to have such a profound impact on my life, but let me just say, they absolutely have.
Because when I saw this recipe, I tossed my phone aside (which I need to do way more often TBH), and set about making these donuts.
The best part about this collagen donut recipe is that they taste literally like the best homemade donuts you've ever had in your life…but they have those extra side benefits, if you know what I mean.
These are the type of benefits that go even beyond our regular protein donuts recipe, which is still one of my all-time favorite UNICO recipes.
These aren't just regular protein donuts – these are collagen donuts. Or 'colla-nuts' for short. Hm. That doesn't read as well as I want it to. Lol.
Anyways – no matter what you call them – these donuts have all the skin-benefits of our premium collagen powder.
That includes enhanced skin elasticity, hydration, wrinkle-protection, and all the other amazing beauty benefits provided by our beloved Aquarius Collagen.
Are you sold yet?
Great. Let's put on a nice baking playlist and get crackin'.
Collagen Donut Ingredients
5oz vanilla yogurt, I used a dairy free
2 nectarines or peaches, chopped
1 egg
2 tsp vanilla extract
1/4 cup oat milk
2 tbsp butter, I used a dairy free
2 cup gluten free flour
1 tbsp baking powder
1/2 tsp kosher salt
dash of nutmeg
1 cup sugar
1 tsp peach flavor jello mix
3 scoops Aquarius Collagen Powder (unflavored)
Ingredients for Donut Glaze
1 tsp peach flavor jello mix
3 cups powdered sugar
3 tbsp oat milk
Directions
Preheat the oven to 350 degrees
Spay two donut pans with nonstick spray (12 donuts)
Put your eggs, butter, oat milk and sugar in a mixing bowl and mix on high for approx 3 minutes
Add the rest of the ingredients to the bowl and mix until just incorporated
Add the batter to the donut pans, evenly then bake for approx 15-20 minutes or until lightly browned
Pull and allow to cool before adding the glaze
For Glaze: Combine the jellow mix, powdered sugar, and oat milk in a bowl and stir until combined
Enjoy!
And then of course, let us know how you LOVE these donuts when you are done. You are going to be obsessed, I already know it!
Big thanks to Danielle (@thesaltycooker) for this absolute peach of a recipe – you rock Danielle!
This recipe is brought to you by the UNICO Creator Program. Are you interested in teaming up with us? View program details and apply here.
Recommended Reading: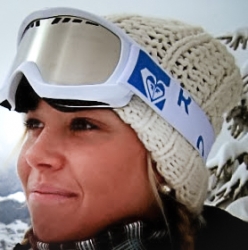 Latest posts by Erin Alessander
(see all)