'Do it for the 'gram!'. Or for Snapchat. Or Tik Tok. (Isn't that what the kids use these days?). Or… heck.. just do it for yourSELF- because today's recipe is more than just a picture perfect breakfast, it's a protein-packed banana smoothie bowl with a powerful collagen boost that will be sure to keep you glowing all day long!
Today's collagen smoothie bowl recipe comes to us courtesy of our friend Lina (on instagram @pochacky) – a San Francisco-based travel & food creator.
Lina's recipe uses frozen bananas and almond milk to create a thick, creamy texture that makes for the ultimate chilled breakfast 'custard'. (We're big fans of using frozen banana, as you may recall from our banana-riffic protein custard recipe from last Spring!)
The genius in this breakfast bowl is in its simplicity – using just a handful of ingredients, Lina's 'Beauty Bowl' delivers on consistency, flavor, and nutrition.
Starring in this collagen smoothie bowl recipe is the ingredient putting the 'beauty' in "beauty bowl', which is of course our Aquarius Collagen Beauty Booster.
Perfectly at home in hot drinks like coffee, or my personal favorite for those avoiding caffeine – the collagen Golden Milk Latte, Aquarius provides highly bioavailable type-I and type-III collagen peptides, which help keep your skin moistened, elastic, and healthy.
With added Hyaluronic Acid and natural Vitamin E, Aquarius brings a complete beauty boost to this fantastically simple breakfast bowl.
Let's make a collagen smoothie bowl together!
Banana Protein Smoothie Beauty Bowl Ingredients:
Directions: blend ingredients until a smooth consistency. transfer smoothie to a bowl, then top with your favorite toppings. I used sliced almonds to accentuate the almond milk flavors, and fresh strawberries!
Calling all Creators! This recipe was curated by one of our favorite creators in our UNICO Creator Program. Tap below to learn more about the program and see if it's a good fit for you!
Recommended Reading: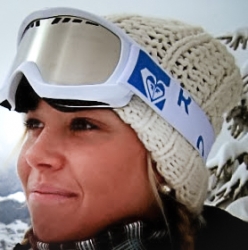 Latest posts by Erin Alessander
(see all)