Collagen is one of the most popular, and most effective beauty supplements around. But did you know that there are a handful of lesser-known nutrients that can actually enhance the effectiveness of your daily collagen? Yep. It's true. Let's meet the three most important 'collagen boosters' that you should add to your routine ASAP.
For every Batman, there is a Robin. Eh. Actually…he had Robin, Catwoman, and come to think of it…even Scooby Doo in one of the old cartoon specials…(am I aging myself yet? Ugh!)
(Also have you seen the trailer for the 'new' Batman with Robert Pattinson?? I wasn't sure how I'd feel about the Twilight star playing such a rugged character, but I have to say it looks pretty awesome!)
ANYWHO.
The point is – every superstar needs a supporting cast.
And we can all agree, especially for those of you that have tried our AQUARIUS Collagen Beauty Booster, that collagen is a true star when it comes to increasing overall skin appearance.
Real quick – check out what a recent customer had to say about it:
"This is definitely the best collagen that I've tried! I love the flavor and it's easy to mix. I've noticed more supple skin + better digestion and will continue to take this!" – Sarita B. (verified buyer)
Maintain Healthy Skincare Habits First.
Now, before we get into what to take with your collagen, we should mention that the absolute BEST things you can do for your skin have nothing to do with supplementation.
In fact, according to several dermatologists1, skin-care starts by maintaining healthy skin-care habits like:
Staying hydrated
Eating plenty of whole foods & veggies (See our best/healthiest vegetables list)
Wearing sunscreen
Moisturizing day & night
Using the correct skin cleanser
Getting enough sleep
Being diligent with healthy skincare habits will go a long way in keeping your skin as healthy as possible.
That being said, no skincare routine can prevent the natural aging process…not that aging is a bad thing at all, as we believe that aging is a privilege!)
Most of us do wish to age gracefully, or as slowly as possible. (Or maybe backwards? Is that too much to ask? Lol)
Enter Collagen- Your Anti-Aging Sidekick.
And that's where collagen comes into play. Collagen is the most effective anti-aging supplement available, because after the age of 25 our natural collagen levels decline2.
After the age of 25, our natural collagen levels start to decline.
Supplementing with a high quality collagen can help replenish your skin's natural collagen. This helps skin stay firmer, more elastic, and more youthful-looking. Collagen also helps reduce fine lines and wrinkles.
Collagen is the protein that makes up your skin's dermis layer, which is the level of skin responsible for its suppleness, and elasticity.
In addition to the healthy skincare habits we covered above, a carefully chosen supplement routine can also help maintain optimal skin health.
Collagen is the cornerstone of most beauty-from-within supplement regimen, and beyond that, you may want to consider the supplements that help accentuate the benefits of collagen.
3 Things That Supercharge Your Collagen:
Hyaluronic Acid: Hyaluronic acid is the number one 'collagen sidekick' for good reason. It helps bind water to collagen – keeping your skin more hydrated. Hyaluronic acid is available in many topical cosmetics, but is actually more effective when ingested orally3.
Niacinamide (Vitamin B3): Vitamin B3 helps reduce fine lines and wrinkles by increasing dermal collagen and protein production. So while your collagen supplement in providing a new source of collagen, vitamin B3 simultaneously helps your body produce more on its own. It's the ultimate 1-2 punch!
Antioxidants: Antioxidants like zinc and vitamin C are the most important co-factors when it comes to collagen production. Vitamin C, in particular, has been researched extensively and is scientifically-proven to increase collagen synthesis5. It does so by helping produce proline and lysine hydroxylases6 – the two critical enzymes involved in building new collagen cells.
Summary
Collagen is the safest, most effective anti-aging beauty supplement known to (wo)man. By adding collagen peptides to your daily skincare routine, you are helping reduce the effects of daily stressors on your dermis, and preserving the youthful characteristics of your skin.
To maximize the effectiveness of your collagen supplement, you should make sure to get adequate amounts of hyaluronic acid, vitamin B3, vitamin C, and zinc – all which help support healthy collagen levels.
Sources:
1https://www.goodhousekeeping.com/beauty/anti-aging/a34301/best-skin-care-tips/
2https://www.ncbi.nlm.nih.gov/pmc/articles/PMC1606623/
3https://www.wellandgood.com/hyaluronic-acid-supplements/
4https://www.ncbi.nlm.nih.gov/pmc/articles/PMC2921764/
5https://www.ncbi.nlm.nih.gov/pmc/articles/PMC6204628/
6https://www.ncbi.nlm.nih.gov/pmc/articles/PMC5579659/
Recommended Reading: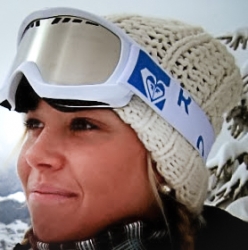 Latest posts by Erin Alessander
(see all)