Kale, spinach, and broccoli, oh my! These three are just a few on our list of top healthiest veggies that you probably aren't getting enough of in your diet. In this article we'll help you understand exactly which green, leafy veggies are the best for you, what exactly they do for you, and how you can get more of these greens into your daily diet.
"Kale is so 2015" you proclaim to your girlfriends as you take another bite of Brussels sprouts drenched in bacon fat and Parmesan cheese.
Let's face it we've all done that. Because that Brussels sprout / bacon combo is absolutely irresistible…
And while the trendy 'veggie of the month' can change from season to season, there are a few reasons why you should absolutely 'stick to your guns' (Popeye/spinach reference ftw) when it comes to which of the vegetables you include in your diet.
What are the Healthiest Vegetables?
Here is our list of the top healthiest vegetables for 2021. You'll notice a few familiar faces, and some that might surprise you:
#1: Spinach.
Key Benefits: Skin and bone health, immunity booster.
Grandma was right when she told you to eat your spinach, because this nutrient-dense powerhouse is STILL the king of the green vegetables.
Packed with vitamins A and K, and loaded with minerals like magnesium, iron, and calcium, spinach is a 'must-eat' for people with active lifestyles because it keeps your skin and bones healthy.
The naturally-occurring antioxidants in spinach also make it a great vegetable for supporting your immune system and reducing cancer risk.
Long story short- you literally can not eat too much spinach. Try an organic spinach salad with dried berries, a fresh gorgonzola, walnuts, and a simple balsamic for a healthy, and tasty lunch.
#2. Broccoli.
Key Benefits: Vitamin-rich powerhouse, high in fiber, anti-inflammatory.
Broccoli is the workhorse of all vegetables, and could very well be in a tie for our healthiest vegetable of 2020 along with spinach.
Broccoli contains over 9 essential vitamins and minerals, including the highest concentration of vitamin C of any other green vegetable.
This popular veggie also contains a high concentration of natural fiber- which keeps you satiated, improves overall gut health, and can help with weight management.
One of the lesser known 'broccoli benefits' is that it contains naturally-occurring flavonoids like Kaempferol, which can reduce inflammation and even improve your eye health – which is ever important in this day of constant screen time!
#3. Kale.
Key Benefits: High in Vitamin A, C, K, supports heart health, and reduces risk of disease.
It may be 'so 2015' but it's also still 'SO healthy'.
This member of the cabbage family is rich in vitamins, minerals, and fiber. It is one of the world'd BEST sources of natural vitamin K, which plays in important role in cardiovascular health and preventing heart disease.
Kale is also incredibly high in vitamin C (more than an orange!) and antioxidants like quercetin, which reduce inflammation.
Can I get a 'Kale Yeah'?!
#4. Asparagus.
Key Benefits: Bolsters gut health, healthy pregnancy, detoxification.
Looking for an easy way to improve your gut health? Asparagus has got your back.
Asparagus is one of the best natural sources of soluble and insoluble fiber, which feeds the important bacteria Bifidobacteria and Lactobacillus.
The spear-shaped asparagus is also a fantastic source of vitamin B9, also known as 'folate', one of the most important vitamins for pregnant women.
Like all of the other healthiest vegetables in our top seven, asparagus is also high in antioxidants like vitamin E, and glutathione – which helps your body rid itself of toxins.
#5. Brussels Sprouts.
Key Benefits: Great source of ALA omega-3 fatty acids and vitamins.
Brussels sprouts are certainly one of the trendiest veggies on our list, and for good reason – these peculiar, round-shaped veggies are a superfood unlike any other.
Brussels sprouts are one of the few legitimate plant-based sources of a fatty acid called ALA – an omega-3 fatty acid commonly found in fish that is known to increase heart health and reduce the risk of cardiovascular disease.
ALA is also beneficial for increasing skin elasticity and moisture – making Brussels sprouts a 'beauty food'!
Add in that it's a great source of vitamins A, C, and K, and it's easy to see why Brussels sprouts have emerged as one of the most popular veggies these days.
#6. Celery.
Key Benefits: Anti-inflammatory, alkalizing effects, great source of apiuman fiber.
Celery may not get as much attention as some of the other green veggies like kale or spinach, but it is an incredibly healthy superfood that you should be eating as often as possible.
Celery does not have the vitamin concentration of some its leafy counterparts since it is 95% water, but it contains several minerals that give it an alkalizing effect – meaning it can balance the acidity level of your digestive system.
This stalky vegetable is also one of the best anti-inflammatory vegetables that you can buy, and contains 25 different anti-inflammatory compounds. More than any other vegetable! It also contains a special type of pectin fiber called apiuman, which protects the stomach lining.
Plus, it goes great with buffalo wings and blue cheese. Sign me up.
#7. Carrots.
Key Benefits: Improved eye health (beta-carotene), digestive health, antioxidants.
Carrots are good for eyes- everyone knows that. But what else are they good for?
Carrots are the only root vegetable on our list of healthiest vegetables, and they are a deserving member of this list for good reason.
Carrots contain beta-carotene, alpha-carotene, and even lycopene (found most commonly in tomatoes), which are all powerful free-radical fighting antioxidants.
These compounds, also referred to as 'carotenoids', are, obviously, found with high concentrations in carrots, and have benefits ranging from improving/protecting your eye health and have been associated with reduced risk of breast cancer, colon cancer, and prostate cancer.
Just remember to cook or steam them. Research shows that the absorption of nutrients in cooked carrots is up to 6x higher than in raw.
Summarizing Our Healthiest Vegetables List:
You probably noticed some common themes in our list. Most of the healthiest vegetables on our list are rich in vitamins and minerals, are a significant source of dietary fiber, and contain many naturally-occurring antioxidants to ward of sickness and keep you running strong.
We should also mention that even though it is technically not a vegetable, spirulina is one of the healthiest natural foods that Mother Earth has to offer- and the benefits of spirulina are well-documented.
Sometimes the tricky part is actually going out and BUYING fresh produce and then cooking it…
And that's why we developed our Taurus Organic Super Greens vegetable powder.
This whole-foods antioxidant rich supplement is made from over 14 organic vegetables, including all 7 of our top healthiest veggies referenced above, along with other algae-based superfoods like spirulina, chlorella, and additional probiotics.
In fact it is the only greens supplement on the market with significant dosages of each of these green leafy vegetables in their organic form.
Just one serving per day delivers the nutritional equivalent of 4 whole servings of vegetables- perfect for those days when you don't quite find the time to fit them into your diet.
Mix them into your favorite smoothie recipe, a protein shake, or simply mix them into a fresh green juice in cold water.
The Easiest Way to Get Your Greens:
Recommended Reading: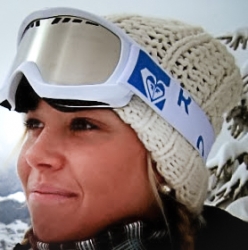 Latest posts by Erin Alessander
(see all)