Valentine's Day snuck up on us once again, and we're left here with just hours until 'V-Day' with not so much as a box of chocolates for our significant other. If you're feeling the anxiety of being unprepared for the most passive-aggressive holiday on the calendar, fear no more. Because these 5 ideas will not only get you through it, but probably even get you.. er.. 'loved'.
Okay before we dive in – let's make one thing clear…
What if I'm Single?
Just know that you do NOT have to be in a romantic relationship to celebrate Valentine's day. This is a great weekend to love yourself and celebrate how much of an independent badass you are.
And if you ARE single at the moment- this article can still be relevant.
Try one of these fun ideas with a close friend or family member. Valentine's day is about love, not just romance.. so even though these suggestions will be written in the context of a couple, just keep that in mind! 😊
Idea #1: The Handwritten Card.
Nothing makes an impact quite like something you create with your bare hands. So break out the Crayola markers, glitter, and construction paper, and get to work!
Use lots of bubble letters, and maybe even take a stab at an original illustration if you're feeling freaky.
You might just bring out the 'freaky' in your person late on in the evening with this loving, and artistic show of appreciation.
Idea #2: The Cozy Movie Night.
Let's face it- these days quality time together can be more valuable than anything you're going to buy (or even make!).
So treat your beau to his/her favorite take-out spot and plan for an evening in to recharge and relax together.
(A pint of their favorite ice cream for dessert wouldn't hurt.🍦)
Movie Ideas: 'Peanut Butter Falcon', 'Crazy Stupid Love', 'The Notebook'
Idea #3: The Cute Future Plan.
Not feeling the over-priced chocolates and flowers?
Try planning out a thoughtful trip that will take place in the future.
A trip to the beach. A hike. A fancy restaurant date. A round of golf. You know what will make him happy.
Plus- if your idea is cool enough, he'll forget that you didn't really do anything for him ON Valentine's Day. It's great!
Idea #4: Share a Couples Workout.
You know what they say. Couples that workout together, stay together.
So convince your person to get to the gym with you for a good hard workout.
The exercise-induced endorphins will put you both in a great mood, plus you will be able to eat an indulgent meal afterwards (maybe with a nice glass of wine?) without feeling guilty about it.
(Just don't forget to pack your EEA powder!)
Idea #5: Volunteer Together.
Lending your time to others is ALWAYS the quickest way to feel great.
You know you love hardest when you feel best about yourself, so this is actually an amazing way to put your loved one(s) first this Valentine's Day weekend.
Spend a few hours with your significant other helping out in the community, and don't be surprised if you are the one left with a smile on your face, and a warm heart.
Not sure how/where/when to jump in and lend a hand?
Ask your friends, check for bulletins at your local church, or try sites like VolunteerMatch, which can be a great resource.
Recommended Reading: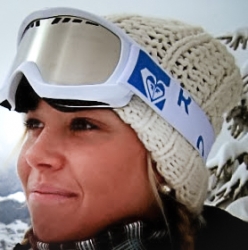 Latest posts by Erin Alessander
(see all)