The Oscars are here again, and while we wait for the stars to assemble and receive the movie industry's most prestigious awards, we thought we'd roll out the red carpet for a few stars of our own.
Best Picture: Gemini Vegan Meal Replacement
While the Academy has a tough task ahead in picking a best picture between the heart-racing war scenes in Sam Mendes' directed 1917, the iconic story Little Women, and the other nominees, our pick was easy.
With its uber-healthy comprehensive formula, mouth-watering flavors, and of course the actual mountaintop 'polaroid' picture adorning the front of the label, Gemini™ Vegan Meal Replacement Shake earned our unanimous pick for the biggest award of the season.
Best Visual Effects: Vulcan Advanced Muscle Toner
Say what you want about the latest Star Wars, but the visual effects were absolutely stunning. And how impressive was the job they did on with this year's Lion King re-make, with all of those animals being made photorealistic while talking like humans? You can see all the detailed muscle tone on Nala's sleek lioness body- just like our customers see enhanced muscle tone within just a few weeks with our Vulcan weightloss optimizer. Now those are the visual effects worth applauding!
Best Actress in a Supporting Role: Taurus Greens
The always-likeable Laura Dern ('Marriage Story') is the front-runner for this one, but Kathy Bates my steal this award away with her emotionally captivating role in 'Richard Jewell'.
Playing the most important supporting role in our line-up this year is our new Taurus Organic Greens. Vegetables support your most important bodily functions and our Taurus Greens is packed with 20 of the most important ones. Taurus aids in boosting immunity, skin health, gut health, cardiovascular health, mood, and so much more. Take a bow, Taurus!
Best Costume Design: Yumino EAA Pro+
Arianne Phillips did a masterful job creating beautiful 70's-era Southern California attire in Quentin Tarantino's 'Once Upon a Time in Hollywood'. But the award might just go to Mayes Rubeo, who's actually the first Latino nominee and did a wonderful job outfitting World War II-era costumes without a studio-film budget. While Brad Pitt is still irresistible on the silver screen, our very own YUMINO EAA Pro+ set a new standard in design this year.
YUMINO EAA Pro+ is a visual feast. It starts with a fully-custom 'electric purple' jar, and unique mirrored lids for each flavor. And then he label itself, (which is literally up for an international award), sports a loud, 'retro-superhero' theme with bold colors that scream off the jar – all the while retaining the classic UNICO design elements. But the best part? The product within is unbelievably effective. (And delicious!)
Best Actor in a Leading Role: APOLLO Pure Protein
Adam Drive ('Marriage Story') and Antonio Banderas ('Pain and Glory') are tough competition, but this one is going to be a landslide victory for Joaquin Phoenix for his fantastically creepy performance as the notorious comic book villain in 'Joker'. Phoenix handled the pressure of following Heath Ledger's iconic performance from Christopher Nolan's 'Dark Knight' with aplomb – inventing his own dark, yet somewhat sympathetic take on the role.
Just as any film can not succeed without a heroic lead performer, a successful fitness regimen can not succeed without adequate protein to help you refuel and recover. That's why our APOLLO Pure Protein is the recipient of this year's most prestigious UNICO Academy Award. Featuring 25 grams of pure pasture-raised protein, our nano-filtered powder contains less fat and carbs than any other competing brand – giving you all the good stuff so that you can be your strongest, healthiest self.
That's a wrap for our 1st Annual Unico Academy Awards – thanks for attending, and good night! Oh and don't forget you can scoop up ALL of this year's winners exclusively at our unico shop.
How to watch:
The 92nd Academy Awards will be live from the Dolby Theater in Los Angeles at 8:00 PM EST – national coverage on ABC.
Recommended Reading: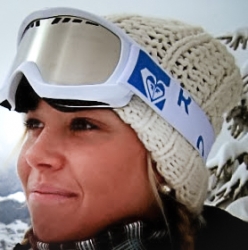 Latest posts by Erin Alessander
(see all)