You know what? I'm actually really looking forward to the Super Bowl this Sunday. No, not the football game. My Super Acai Bowl, of course! Brimming with freshly sliced bananas, strawberries, and packed with protein and healthy fats, it is the ultimate pre-game fuel.
It's Super Bowl season again.
Time to break out the nachos and sangria, look forward to the commercial breaks, and wonder why J-Lo still looks 25 when I look, well, yeah. Not 25.😒
But while Shakira and J-Lo shake their hips, and Jimmy Garapollo (sp?) runs around in his tight gold pants, I want you to take comfort in the fact that you have an amazing new power-breakfast to add to your repertoire.
Enter our Super Protein Acai Bowl Recipe.
A protein acai bowl recipe full of wonder. Full of crunch. Full of such fresh, juicy flavors that your senses will be thrust into a vortex of energetic bliss that carries you through your day, with a smile on your face.
So without further ado, here is the recipe for this protein-packed, purply bowl of pure deliciousness.
Homemade Acai Bowl Ingredients:
1 packet Sambozon Acai Mix (find at Target or Whole Foods etc.)
1 cup Almond Milk
1 scoop APOLLO Pure Protein
2 Tbsp. Peanut Butter
2 Tbsp. Raw Cacao Nibs
3 oz. Sliced Almonds
3 oz. Raw Cashews
2 oz. Dried Coconut Flakes
1/2 Sliced Banana
6 Sliced Fresh Strawberries
Directions:
Blend Acai Mix, APOLLO, and Almond Milk in a blender until desired consistency is reached (texture should be thick, like a soft-serve ice cream!)
Decorate liberally with your favorite toppings! The 'works' is the whole list of nuts, fruits, above, but you can get creative with whatever you'd like!
Enjoy your homemade acai bowl!
Recommended Reading: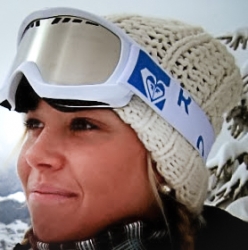 Latest posts by Erin Alessander
(see all)