"What the heck should I get ______ this year?", you bemoan for the millionth time to your sister. "Socks? A Flannel? No.. she already has twenty of those and I got her that last year anyways…"
Sound familiar? If so, this quick-hitting holiday gift guide is for you. Check out our top 3 last-minute gift ideas that are sure to save you from last-minute gift shopping stress.
So here we are on December 17th. 8 Days until Christmas. It's time to make some decisions. You could get something FAST on Amazon, but it probably won't be all that special…
You could get something creative that you make yourself, but let's be real that's too much effort. And you're totally running out of time.
Or, you could give the gift of UNICO! All three of these gift ideas will get there on time (if you order by the 18th), and are also thoughtful!
You're showing your loved one- "Hey. I have your health & fitness in mind heading into the new year."
What's a better gift than that?!
So without further ado- Here are our top three holiday gift ideas for 2019:
Gift Idea #1: An Essentials Stack
Great For: The ultimate fitness guru in your life.
Why This Will Work: Our best-selling Essentials stack contains everything your person needs to have the BEST workouts of their life. Contains one (1) jar of pre workout, one (1) jar of intra-workout amino, and one (1) tub of protein.
Santa's Tip: Can't decide which flavors to get them? Play it safe and get our top-sellers. Strawberry Lemonade Pre Workout, Blue Frost BCAA, and Vanilla APOLLO protein.
Buy it Now
Gift Idea #2: Gemini Meal Replacement
Great For: Someone who's always on the go (or just plain old busy!)
Why This Gift Works: It's HARD to eat healthy when you're busy. Our GEMINI is for people who are prone to skipping meals / just don't have time for a healthy breakfast/lunch. They'll be obsessed with this gift right away- especially when they taste how good it is!
Santa's Tip: The Cosmic Chocolate flavor is to die for. Made with authentic Valrhona French cocoa. Just trust me.
Buy it Now
Gift Idea #3: Apollo Pure Protein
Great For: Everyone else on your list. Seriously. Everyone with an active lifestyle needs a protein boost shake sometimes.
Why This Gift Works: With 25g of grass-fed protein per serving, our flagship APOLLO protein is a versatile (not to mention great tasting!) gift. Pick from one of our nine creative flavors. And don't forget- APOLLO contains specialty enzymes that make it the only non-bloating protein powder out there.
Santa's Tip: Remind them that APOLLO is super easy to bake with, or even add to their morning coffee!
Buy it Now
Summary:
And there you have it! Our top 3 holiday gifts to save your booty. Let me also just say that having done it MANY many time, our UNICO products have exceptional 'tree appeal'.
See their eyes light up when they unwrap a beautiful jar of Gemini- its pearlescent pink jar gleaming in the soft glow of Christmas morning.
Hear them exclaiming "HOLY CRAP THIS IS THE BEST PROTEIN I'VE EVER HAD" as they mix up a post-present-opening recovery shake with their new APOLLO protein.
You have the tools to be the hero of Christmas. Now go forth and use them!
Recommended Reading: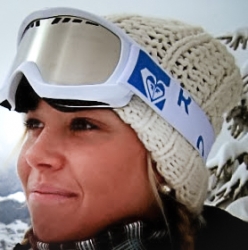 Latest posts by Erin Alessander
(see all)