If you're looking for the perfect way to start your Winter's morn', look no further than this energizing (AND satisfying) Apollo protein coffee recipe. Your shopping list doesn't stand a chance…
There's no place like Starbucks for the holidays. Except when you realize that once again, you've gone way over-budget buying presents, and your 6-dollar latte just isn't happening.
Time to roll up our sleeves and make our own… It'll be healthier, tastier, and more rewarding this way anyways- the protein not only adds flavor without the carbs, but will help keep you full and energized for longer, too!
"Chop your own wood, and it will warm you twice", my Dad used to say. I'm pretty sure the same applies to coffee as well, right?
Let's begin.
Protein Coffee Ingredients:
Protein Coffee Directions:
Mix the protein powder INTO your creamer FIRST (or just into a few oz of water if you do not prefer creamer)
Brew fresh pot of coffee, and then pour your warm coffee over the creamer/protein mixture
Enjoy your powered-up coffee!☕️
Oh- and for all of my fancy baristas out there, don't be afraid to put a dab of whipped cream and caramel sauce on top for added effect!
A few notes:
The reason you want to pre-mix your protein first, instead of mixing directly into coffee is because mixing protein powder into hot coffee directly could cause the protein to clump and not be as smooth when mixed in.
And lastly, you may have heard that hot coffee can 'denature' the protein when put into protein coffee, but rest assured that this is a myth. The protein in hot coffee, even if slightly clumped (which you will avoid if you follow our technique!), is still equally as effective as when made in your normal protein shakes.
You'll Need Some of This:
Recommended Reading: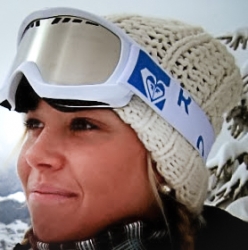 Latest posts by Erin Alessander
(see all)