Let's face it- this has been a challenging few weeks, to say the least. Even with endless amounts of online workouts available for streaming, it can be hard to stay fit when you're cooped up…Because being cooped up often means too many trips to the snack cupboard.
That's why we've developed a new healthy edible cookie dough recipe (you can eat it raw!) that will satisfy your sweet tooth while packing a serious nutritional punch. Let's mix some up.
This raw cookie dough recipe is super simple- but creates a spectacularly flavorful result. Packed with naturally delicious ingredients like peanut butter, coconut, honey, oats, and chocolate chips, these cookie dough bites are sure to be a hit. Let's gather our ingredients first:
Cookie Dough Bites Ingredients:
1/2 Cup Peanut Butter: I went with a natural, smooth option (Teddy's)
1/2 Cup Rolled Oats: Oats give great texture to this dough, and add some extra fiber!
1/4 Cup Honey: Adds some sweet. I used Manuka honey since I'm that gal that spends $20 on honey🙄.. you can also use date syrup to make it completely vegan.
1/4 Cup Flaxseed Meal: Provide some healthy fat (like GLA) and extra fiber.
1 Tbsp Chia Seeds: Another excellent source of GLA which is great for the skin!
1/2 Scoop Superfood Powder: I used GEMINI™ Vegan Meal Replacement to get the added superfoods & nutrients, but you can use APOLLO™ Pure Protein Powder for a protein boost too!
1/4 Cup Chocolate Chips: A few of these semi sweet morsels give a classic cookie dough flavor and texture!
1/2 Tsp. Cinnamon: A dash of cinnamon adds some flavor depth to your dough.
1/4 Cup Shredded Coconut Flakes: (optional) I added a little bit of coconut because I'm a huge coconut fan…but these are totally optional.
Once you've gathered your ingredients, it's time to create our egg-free cookie dough.
Directions:
Blend all ingredients EXCEPT your chocolate chips into a medium-sized mixing bowl. You can do this by hand or using the 'pulse' function on your mixer. Blend until a 'doughy' consistency is achieved.
Stir in your chocolate chips, and your dough is ready to go!
Form your dough into 10-12 small balls, and layer into glass tray (I used wax paper to prevent sticking). Refrigerate for at least 2 hours, and enjoy!
Note: You can also keep your dough in dough form without rolling it into balls, and simply eat it with a spoon for some of that naughty sense of eating cookie dough straight from the bowl.
Obviously, during this time, make sure you are portioning out the dough into a different bowl if you are planning on sharing your dough with others!
Credit to our friends @AmbitiousKitchen for inspiring today's UNICO recipe!
Recommended Reading: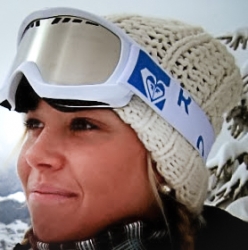 Latest posts by Erin Alessander
(see all)