Remember the cinnamon rolls we would get at the mall back in the day? We would go to the stores, begging our parents for new jeans from Abercrombie, or a new multi-colored 'Trapper Keeper' (nerd alert)…and then we'd always end the day with a cold 'Orange Julius' or better yet, a fresh cinnamon roll, piping hot and covered in gooey white frosting…
Well today, we're going to learn how to make those, except minus the 200g of sugar, with some added protein, and definitely still with all those cozy familiar cinnamagical flavors.
Giving up cinnamon rolls as part of my ketogenic diet was not fun.
Giving up any baked good stinks, but Cinnamon Rolls always had that special little nook in my heart…
They remind me of easier times, being with my family at the mall, or airport, or whatever other random place always seemed to have Cinnabon shops…
Let's face it. Nothing warms the heart, and puts a smile on your face quite like a piping hot cinnamon roll.
So we tackled the challenge of how to make a healthy cassava flour cinnamon roll with less sugar, no gluten, and with some protein so that you could actually feel full after eating one, and not sleepy.
Well, ladies and gentleman, we have perfected this Keto Cinnamon Roll recipe, and you're about to learn how to make it.
So grab your rolling pin, conk your husband over the head with.. wait no don't do that. Kindly tell him that he has to wait patiently for his protein cinnamon roll, and let's begin!
Let's start by gathering ingredients for our keto cinnamon roll recipe:
Keto Cinnamon Roll Ingredients:
Dough Ingredients: (Dry)
Dough Ingredients: (Wet)
2 Eggs
2 Tbsp Butter (melted)
1 Tsp Vanilla Extract
2 Tbsp Whipping Cream
2 Tbsp Unsweetened Applesauce
2 Tbsp Warm Water
Filling Ingredients:
1/4 Cup Butter Softened
1/2 Packet Apollo
1/4 Cup Swerve Brown Sugar
2 Tbsp Ground Cinnamon
1 Tbsp Warm Water
Frosting Ingredients:
2 oz Cream Cheese (room temp.)
2 tbsp Butter (room temp)
2 tbsp Sugar
1 Tsp Vanilla
2 Tbsp Heavy Whipping Cream
I know. I know. You now have half your kitchen out. I actually had to run to the store to grab half of these protein cinnamon roll ingredients, so I apologize in advance if you also have to go wait for 45 mins, in a socially distanced manner, at your local store.
It will be worth it, I promise.
Let's start making these protein cinnamon rolls. I'm getting hungry.
Keto Cinnamon Roll Directions:
Step 1. First, preheat your oven to 350 deg. F., and then let's start by mixing our dry ingredients (listed above in 'dough ingredients (dry)' together in your mixer bowl. Just enough to combine them is fine.
Step 2. Combine your 'wet' dough ingredients in a separate bowl, and then slowly add them to your dry dough ingredients, mixing at a low speed, with the 'hook' attachment on your mixer. You will also be able to use a hand mixer for this. A dough will start to form.
Step 3. Set your dough aside to rest for 5 minutes, while you make your cinnamon filling. Make sure your butter is softened either by room temp. or microwave, and then combine your brown sugar, cinnamon, and remaining half of your APOLLO serving.
Step 4. Get your dough out, and set on a length of parchment paper (about 2 feet long).
Step 5. Cover your dough with a second piece of parchment paper, and begin to roll your dough into an even rectangle, about 1/4″ thick. (your shape might not be a perfect, which is okay!)
Step 6. Remove the top piece of parchment paper, and then start to ladle your cinnamon / sugar filling on top of your cinnamon roll dough, spreading until you have evenly coated the surface.
Step 7: Grab one end of the parchment paper, and by lifting it up and back towards you, start to roll the dough over itself, forming one long, single log, or roll.
Step 8: Cut the log into 8-10 even slices, forming your individual cinnamon rolls.
Step 9: Grease a round pan with cooking spray, and gently place your protein cinnamon rolls in it, allowing an inch on all sides margin, so that they have some room to expand while baking.
Step 10: Put your pan in the oven, and bake for 20-25 minutes.
Step 11: Time to make our frosting while the rolls bake! Clean out your mixing bowl and then whip your cream cheese, butter, vanilla extract, and sugar in your mixing bowl. Slowly add your 2.5 Tbsp of whipping cream until a nice thick frosting emerges.
Step 12: Take your cinnamon rolls out of the oven when some edges begin to turn golden brown, and let them rest for 5 minutes, before coating your cinnamon rolls with your frosting, using a spatula. Enjoy!
Credits:
Credit to our friends at Keto Connect for their cinnamon roll recipe for inspo, as well as Campus Protein, and this youtube video.
You'll Need Some of This:
Recommended Reading: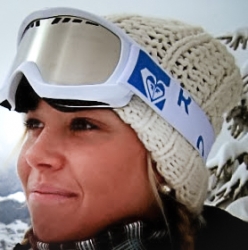 Latest posts by Erin Alessander
(see all)