C is for 'cookie' that's good enough for me. PC usually stands for personal computer but today it stands for 'Protein Cookie'. No, not the dry, chalky protein cookies that you get from 7-Eleven. Try this homemade protein chocolate chip cookie recipe for soft, decadent protein cookies that you will not be able to keep in the cookie jar for too long.
When we released our Chocolate Chip Cookie Dough protein powder a few months ago, we tried to capture the depth of real soft-baked chocolate-chip cookies in the form of a protein shake.
We could not have anticipated that one of our favorite IG creators would then take our Cookie Dough protein, and turn it back into real cookies!
Consider our minds blown.
Protein cookies made with cookie-dough flavored protein.
Who does that?
Our girl Huyen, that's who. (On the 'gram at @onehungryasiangirl – give her a follow if you know what's good!)
Protein Chocolate Chip Cookies FTW.
We tasked Huyen to create a protein powder recipe using one of her favorite protein powders, and we were so thrilled with what she came up with, that we had to share with you.
Here is what Huyen had to say about these golden-brown works of art:
"I always try to incorporate protein powder into my baked goods so I can get some extra protein in even when I'm having dessert! @uniconutrition's APOLLO Pure Protein Cookie Dough Invasion is perfect for some protein cookies! The best part is they're super easy and quick to make."
After following Huyen's protein chocolate chip cookie recipe here at HQ, we can confirm that yes her creation is a masterpiece worth trying – and my even become our new favorite high-protein baked item, second behind only our birthday cake protein donuts.
So strap on your baking apron, put on some Harry Styles, and let's get to baking.
Protein Cookie Recipe Ingredients:
1/2 cup peanut butter
1/4 cup sugar
1/4 teaspoon kosher salt
1 large egg
1 large egg white
1/2 teaspoon pure vanilla extract
1/4 teaspoon baking soda
1/2 cup @uniconutrition protein powder
2 tablespoons coconut flour
3 tablespoons chocolate chips
Protein Cookie Directions:
Preheat oven to 350 degrees F
Combine all the ingredients (minus chocolate chips) until we'll blended. Fold in the chocolate chips.
Bake for 6 minutes or until edges are golden brown
Enjoy!
And that's it, folks! If you enjoyed this protein cookie recipe, be sure to check out our other protein powder recipes, and definitely be sure to follow @onehungryasiangirl.
Recommended Reading: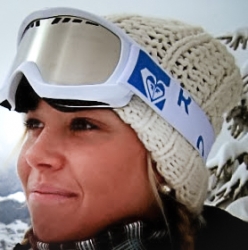 Latest posts by Erin Alessander
(see all)