Life has been a bit too complicated these days. So we're going back to basics with a super easy 4-ingredient peanut-butter + banana plant-based smoothie recipe. This plant-based protein smoothie is guaranteed to fuel you up with quality whole-foods nutrition– without taking up too much of your time.
Choosing the flavor profile for this straight-forward recipe was easy.
After all, nothing works better in a smoothie than the traditional peanut-butter banana combo!
Plus, all my chocolate lovers out there can make this even more of a home-run by swapping in our Cosmic Chocolate Gemini instead of the vanilla that I used.
A frozen banana adds a thick, creamy texture to your smoothie, while adding a great source of healthy prebiotic fiber.
Speaking of prebiotics, don't forget this is the year to double down on your gut health, and our Libra Daily Synbiotic (Probiotics + Flavobiotics) is the perfect way to do just that.
Okay. Enough chit-chat, let's make this plant-based smoothie.
Gather Your Ingredients:
1.5 cups milk of your choice (I used Oat milk)
2 Tbsp Peanut Butter
1 Frozen Banana
1.5 Scoops Gemini Vegan Meal Replacement (Haley's Vanilla Flavor)
Directions: Put all 4 ingredients in your blender, and blend until smooth! For a thicker peanut butter banana smoothie, you can adjust the amount of milk used to be lower. And then of course for a thinner shake, feel free to use more milk.
Remember to throw your banana in the freezer the night before (I like to break mine in half so that they blend a little more easily)
Tip: Double the recipe to serve both you and a friend!
Recommended Reading: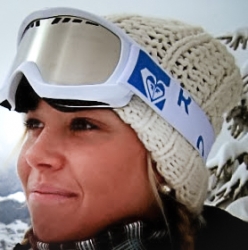 Latest posts by Erin Alessander
(see all)