Cinco de Mayo has always been one of my favorite holidays. Between the tacos, refried beans, and of course a homemade spicy margarita or two (new pre workout flavor idea?!), there is a LOT to love about this festive day.
Unfortunately, all those fun foods can turn Cinco de Mayo into a bit of a dieting disaster. Here are a few tips on how to have a healthy Cinco de Mayo while still enjoying the day:
Cinco de Mayo can quickly turn into a 'Gran Problema' (big challenge) for those of us looking to stay on track with our diets.
Nothing beats a hearty Mexican meal with all the 'fixins, but all of those dense carbs and fats that make everything taste SO good, could leave you feeling a bit bloated and a lot of guilt come tomorrow.
Follow these tips to have a healthy Cinco de Mayo, and you will end up victorious when the final taco has been eaten!
Fun Fact: Most people think Cinco de Mayo is the celebration of 'Mexican Independence Day', but it is not. (Mexican Independence Day is on September 16th).
1. Moderation is Key.
This one is obvious, but easier said than done as we all know!
The difference between 2 tacos, and 4 could be the difference between feeling like J-Lo, or feeling like someone who ATE J-Lo.
And needless to say, 1 'cerveza' is better than 4 or 5.
Stay disciplined, #UnicoFam!
2. Get a Workout in.
Working out earlier in the day will boost your metabolism and put your body in a better state to digest a large meal.
Even a short, high-intensity workout will burn off calories and set you up for success come taco-time.
Plus, the exercise-induced endorphins will have you dancing to the mariachi music with a smile on your face.
Try this:
The Cinco de Mayo Workout: Do all five exercises back-to-back with no rest in between. Take 1 min. rest after each round, and complete 5 rounds:
5 Jumping Jacks
5 Pushups
5 Jump Squats
5 Mountain Climbers (5 ea. side)
0:30 Plank
3. Try Limiting Carbs.
Tortillas. Rice. Beans. Sugary Drinks. Flan. Tres Leches.
Notice anything?
"Of course, duh, that's a list of the yummiest and best part of today's fare."
Well. Sort of true.
But also a list of carbs that you probably should avoid eating all in the same sitting. Here are a few ways that you can limit your carb intake on Cinco de Mayo:
1. Make it a Bowl: Opting for a yummy 'burrito bowl' instead of a full on burrito is a great way to limit your carbs. Try using extra lettuce in place of a full serving of rice to take this a step further.
2. Try Cauliflower: Cauliflower rice is becoming more and more popular, and for good reason- Unlike some 'healthy substitutes' that we see these days, it's actually REALLY good.
3. Skinny Margaritas: A tall margarita made with a pre-mix can contain up to 50 grams of sugar – a complete blood sugar nightmare which isn't great for the waistline either. Try a lower-sugar, or 'skinny margarita' instead.
4. Veggies are Your Friends: Eat plenty of the peppers, onions, guacamole, lettuce, and whatever other fruits/veggies you can get your hands on. The fiber will fill you up, while giving you more nutrients.
5. Careful Around the Chips: Nothing is more dangerous than a bottomless party bowl of tortilla chips. The fun of dipping into a good salsa can lead you down the road to 500 calories quicker than you think! Have a few chips, but just keep moderation in mind.
Follow these 3 Fiesta Tips, and you will be well on your way to winning the day!
Fun Fact: Cinco de Mayo celebrates the date of the Mexican army's May 5, 1862 victory over France at the Battle of Puebla during the Franco-Mexican War. It is also known as 'Battle of Puebla Day'
Recommended Reading: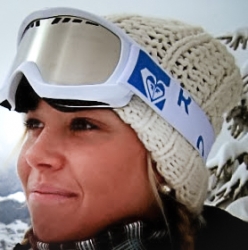 Latest posts by Erin Alessander
(see all)