Just another Tuesday in quarantine. Right? WRONG. Today we're looking forward to that warm weather, sunshine, sunscreen, speedos… Wait. Not speedos. SMOOTHIES. That's right, today we have an absolutely killer recipe for you- meet the 'Banana Berry Blitz'!
You should totally make this tomorrow morning. This banana berry smoothie recipe is super simple- but does depend on one key ingredient that makes it really work-
Banana. But make sure you FREEZE it, okay?
This is literally the first thing I tell everyone when making smoothies- add a frozen banana and you are 90% of the way to a killer smoothie.
The frozen banana will add really great texture to your shakes, while adding extra potassium and fiber to keep you full. That's a win-win in my book!
🙋🏼‍♀️ Pro Tip: For best results, throw your banana in the freezer when it is just past it's prime.
But let's get straight down to business. This wild berry smoothie recipe is super simple to make. Feel free to throw in some added berries or even some walnuts like I did for a little bit of extra healthy fats…(your Gemini meal replacement powder comes pre-loaded with a good bit of virgin coconut oil, but I like to add a little bit more to my meal replacement shakes!)
Banana Berry Blitz Ingredients:
One Frozen Banana
6 Frozen Strawberries (fresh work fine too!)
2 Scoops (1 serving) Gemini Vegan Meal Powder, 'Wild Berry Dreams' flavor
1 Cup Almond or Coconut Milk
3 Tbsp. Chopped Walnuts
Banana Berry Blitz Directions:
Add all of your ingredients to your blender of choice, and have at it!
Recommended Reading: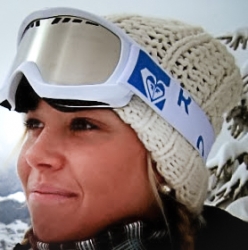 Latest posts by Erin Alessander
(see all)