Life is full of difficult choices. White wine or red wine. Netflix or Amazon Prime Video. Corgi or aussie. And of course, the decision to use meal replacement shakes vs. protein shakes. Which one is better for you and your goals? And when would you take them? We're going to help you find out in today's comparison.
To start off, let's stick with our wine reference-
You know how some wines pair better with different foods, right?
You've heard it before – "white wine with chicken and fish", and then "red wine with red meat"…
Point being- there are scenarios where different wines are better suited for some situations than others.
Protein shakes and meal replacement shakes are actually very similar- where the best choice depends on the unique situation.
Let's look at meal replacement shakes vs. protein shakes, and then define the situations they are best for.
Meal Replacement Shakes
Best for: Busy individuals who are prone to skipping meals. Can also be used as part of a healthy weight-loss diet. (be sure to look for one with good quality protein, and fiber)
What are they? Meal replacement shakes are powdered drink mixtures that are generally high in protein, but also contain other macronutrients in addition to protein (like fats, and carbs) so that they can provide the equivalent amount of nutrients as a whole meal. Many formulas also contain healthy greens, extra vitamins, and/or adaptogens that provide other micronutrients found in a balanced meal.
What do they do? Meal replacement shakes are designed to keep you full while providing energy and nutrients that a square meal* would.
When should I take them? Meal replacement shakes are often used in the morning in place of breakfast, in the afternoon as a lunch replacement, or between lunch and dinner as a snack meal.
Are meal replacement shakes safe? Most meal replacement shakes are a safe part of a healthy diet. Be sure to look for one without fillers such as maltodextrin. Our Gemini vegan meal replacement contains no added fillers and no artificial sweeteners. Be sure to check with your doctor before starting any new supplement.
Protein Shakes
Best for: Post workout to help recovery, or in smoothies or even baked goods to add a protein boost. Protein powder is highly versatile, and can be used in either weight-gain or weight-loss diets.
What are they? Protein shakes are powdered drink mixes that are high in protein, and often low in carbs and fats. They can be either dairy-based or non-dairy based (vegan), and are often flavored.
What do they do? Protein shakes provide dietary protein to any individual looking for a quick, easy, and cost-effective way to get extra protein in their diet. Protein provides energy, and helps rebuild muscle. They can be used in any number of protein powder recipes.
When should I take them? One of the best times to take protein is following intense bouts of exercise so that your muscles can repair faster. Many also use protein powder in the morning in a 'meal replacement' smoothie with other ingredients.
Are protein shakes safe? Most protein powders are safe, however you should always check with your doctor before starting any new protein supplement.
The Main Difference is…
Meal replacement shakes are lower in protein than traditional protein powders, but contain added nutrients that protein shakes do not.
Meal replacement shakes can be used in place of a healthy meal on their own, whereas protein shakes can not (although protein shakes can be used to make a meal replacement shake when blended with other ingredients such as nut butters, vegetables, oats, etc.).
So, Which Should You Choose?
Many people find that both a protein powder AND meal replacement powder can be used as part of their diet – with the protein powder being used primarily as a post-workout shake to maximize energy and recovery, while the meal replacement shake is used selectively throughout the week in place of some meals.
Most people find that a meal replacement shake comes most in handy when you don't have the time to cook a square meal*. The meal replacement is much healthier than not eating anything at all, and of course, also much healthier than a fast food option.
*A Note on the Concept of the 'Square Meal':
It is important to recognize that several variables such as age, weight, health/fitness level, allergies, and health goals impact each individual's definition of a 'square meal'. There is no catch-all.
That being said, the USDA, in it's Dietary Guidelines1 for 2020 offers the following macronutrient guidelines for a healthy diet:
Carbohydrates: 45–65% of calories
Fat: 25–35% of calories
Protein: 10–30% of calories
Many dietitians recommend a diet with higher levels of protein (up to 25-30%) for those seeking a weight-loss goal.2
Sources:
1https://www.dietaryguidelines.gov/current-dietary-guidelines/2015-2020-dietary-guidelines
2https://blog.myfitnesspal.com/ask-the-dietitian-whats-the-best-carb-protein-and-fat-breakdown-for-weight-loss/
Recommended Reading: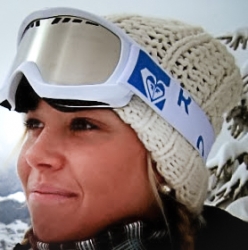 Latest posts by Erin Alessander
(see all)