Let's be honest, almost nothing beats a freshly made donut on a Saturday morning. Give me a large cup of coffee, a crossword puzzle, and a few warm donuts, and I am in Heaven. Not long after that, I'm in a calorie coma, asleep. And that's why these low-sugar, low-fat protein donuts are a total game-changer. Here's how to get all the yummy donut flavors that you love with a fraction of the calories.
Donuts are a nostalgic favorite for pretty much everyone with a sweet tooth. The fun flavors. The sprinkles. The memories made sharing a box of these tasty treats with loved ones are incredibly special.
When you're a kid, you hardly cared to count the calories of your donut-shop favorites.
But by now, we all know a few donuts can poke a serious hole in your dieting plans (get it?).
Luckily, we've perfected the low-fat, high-protein donut recipe.
These healthy baked donuts are low on sugars and fats, but still HUGE on flavor.
💡 Recommended Reading: Check out our Funfetti Protein Waffle Recipe for another healthy twist on a nostalgic breakfast favorite!
And the best part? You can whip up a dozen healthy baked donuts in the comfort of your own kitchen. So move aside Krispy Kreme, there's a new donut shop in town!
The key to our birthday cake protein donut recipe is in the cooking method. Instead of deep frying our donuts, we are going to bake them. And then, we are going to decorate them.
That's right. We're talking fun colors, sprinkles, extra frosting– the WORKS. It's going to be a donut par-tay! To make these donuts extra special, we used our birthday cupcake protein powder.
In fact, this might be my second favorite protein bakery masterpiece behind our healthy protein cinnamon roll recipe.
Baking cuts down on the fat, and keeps these healthy protein donuts compatible with your diet. And of course, we also use a scoop of our premium low-carb protein for a healthy protein power-up.
Now before we get started keep in mind that this recipe is easiest when using a donut pan. I grabbed mine at Michaels for about ten bucks.
Out of This World Birthday Cake Protein Donut Recipe
This low-sugar, low-calorie baked donut recipe makes delicious, light, moist, healthy donuts with a fraction of the calories of regular donuts, and added protein.
Prep Time: 15 minutes
Cook time: 45 minutes (total)
Yield:12 Donuts
Protein Donut Ingredients: (Dry)
1.5 cups flour

2 Scoops APOLLO Pure Protein (we used the Birthday Cake Protein flavor)
1/2 cup sugar (or Swerve to reduce sugar further)

2 TSP Baking Powder

1/2 TSP Cinnamon

1/2 TSP Salt

1/4 TSP Nutmeg
Protein Donut Ingredients: (Wet)
3/4 CUP Buttermilk
2 Eggs
1 TSP Vanilla
2 TBSP Butter Melted
Donut Glaze Ingredients:
1/2 Cup Powdered Sugar

1/2 Tsp. Vanilla Extract

1 Tsp Heavy Whipping Cream
Directions (Donuts):
To get started, pre-heat your oven to 325° degrees
In a large bowl, mix together your dry ingredients (flour, protein powder, sugar (or Swerve), baking powder, cinnamon, and salt
Time to add the wet ingredients (buttermilk, egg, vanilla and melted butter). Whisk or stir to combine with dry ingredients until an even batter is achieved
Using a pastry bag, distribute your batter evenly into the cavities of your donut pan. (If you don't have a donut pan, you can use a pastry bag with one corner cut off! A spoon works just fine too to ladle the batter into the pan).
Pop your donut pan into the oven and bake for approx. 10 minutes, or until the donuts are 'springy' to the touch.
Allow your donuts to cool for a few minutes before removing from the pan.
Directions (Glaze):
While your donuts are baking, put your powdered sugar into your mixing bowl and add your vanilla extract. Add your whipping cream a little it at a time whilst stirring, making sure to
For Chocolate Protein Donuts:
To make chocolate donuts, use our Molten Chocolate APOLLO Protein, and 3 Tbsp of Cocoa Powder in your recipe.
Nutrition facts (per donut):
150 calories
,
6 grams of protein
,
1 gram of fat
Recommended Reading: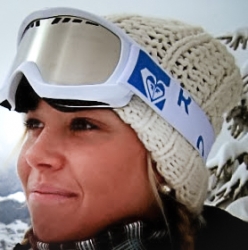 Latest posts by Erin Alessander
(see all)