Golden milk is one of my favorite morning pick-me-ups (since I gave up coffee for Lent this year!), and adding a quality collagen gives me the beauty boost that I need to keep 'glowing' all day long. Follow this easy recipe for the tastiest golden milk turmeric collagen latte you've ever had, with beauty benefits to boot!
Turmeric is a brightly-colored golden spice that has been used for thousands of years in India.
Highly regarded for its medicinal properties, turmeric is a potent anti-inflammatory that can boost immunity, ward off disease, and even boost your energy & mood.1
The secret is turmeric's naturally-occurring 'curcuminoids', which block a molecule called NF-kB and dramatically reduce inflammation.
Some turmeric studies even show that turmeric can reduce inflammation as effectively as prescription-grade anti-inflammatory drugs!2
That being the case, and given how important immunity is these days, (don't forget to eat plenty of those healthy green vegetables!) a turmeric boost is the perfect way to supercharge your day without taking multiple stops to the coffee machine…
In addition to the immunity and inflammation-fighting benefits, turmeric also provides a pleasant, jitter-free natural energy boost.
Without further ado, here is our recipe for how to make a turmeric collagen latte:
Golden Milk Latte Ingredients:
1 cup milk (almond, oat, coconut, or dairy)
1 tbsp. turmeric powder
1 scoop Aquarius Collagen Beauty Booster (unfavored)
1/4 tsp. ground ginger
1/4 tsp. ground cinnamon
1-2 tbsp. maple syrup to sweeten (stevia or monkfruit for a lower-calorie option)
2-3 grinds fresh black pepper
dash vanilla extract (I used 'Madagascar Vanilla' – aka my latest obession)
cinnamon stick to garnish
Directions:
Combine ingredients in a pot over stove-top (medium heat) for 6-10 minutes until near boiling.
Let cool for 2-3 minutes before serving.
Top with sprinkle of cinnamon and black pepper, and enjoy!
Did You Know: Black pepper may seem like an odd inclusion in a cafe-style beverage, but it adds depth of flavor to this golden milk latte recipe while serving a functional purpose of increasing the absorption of the valuable nutrients in your elixir.
And lastly- if you are serious about reducing inflammation, you may want to seriously consider starting with combatting gut inflammation.
Our newest Libra Probiotic for Women contains a new class of gut health boosters called flavobiotics – a citrus-derived compound that has been clinically-proven to reduce gut inflammation3. (More on flavobiotics here.)
Sources:
1https://www.healthline.com/nutrition/top-10-evidence-based-health-benefits-of-turmeric
2https://www.ncbi.nlm.nih.gov/pmc/articles/PMC5664031/
3https://pubmed.ncbi.nlm.nih.gov/31252646/
Recommended Reading: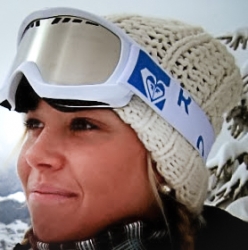 Latest posts by Erin Alessander
(see all)